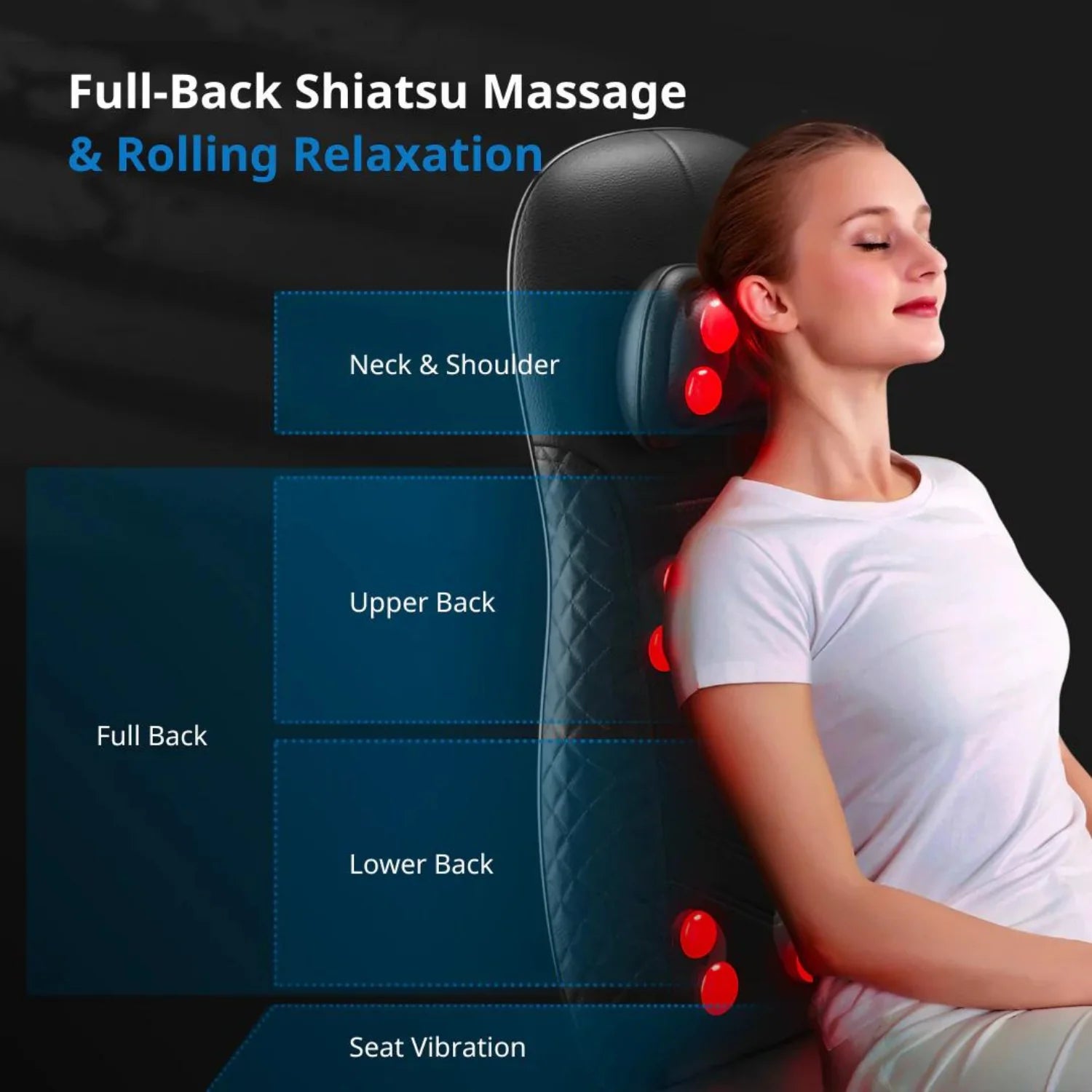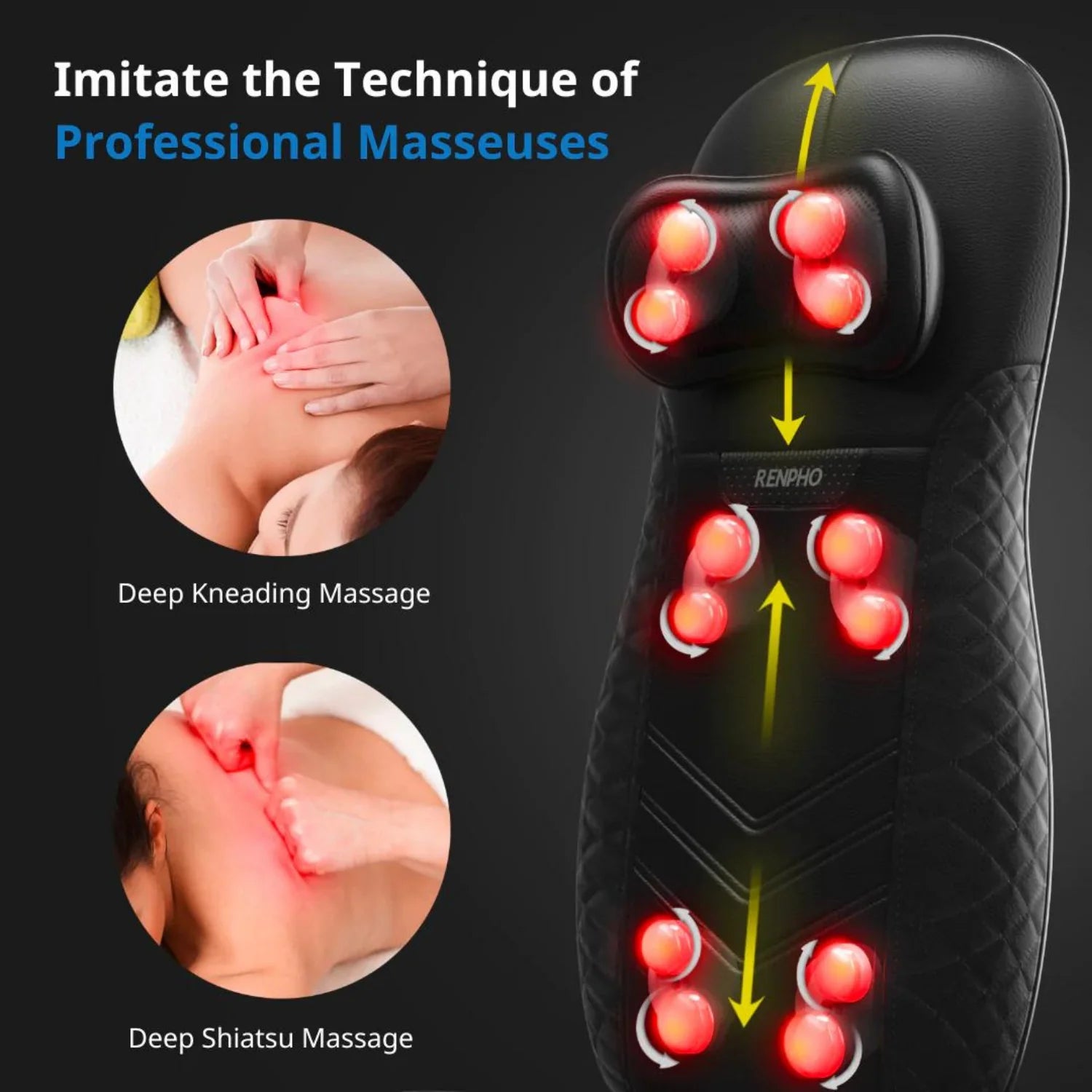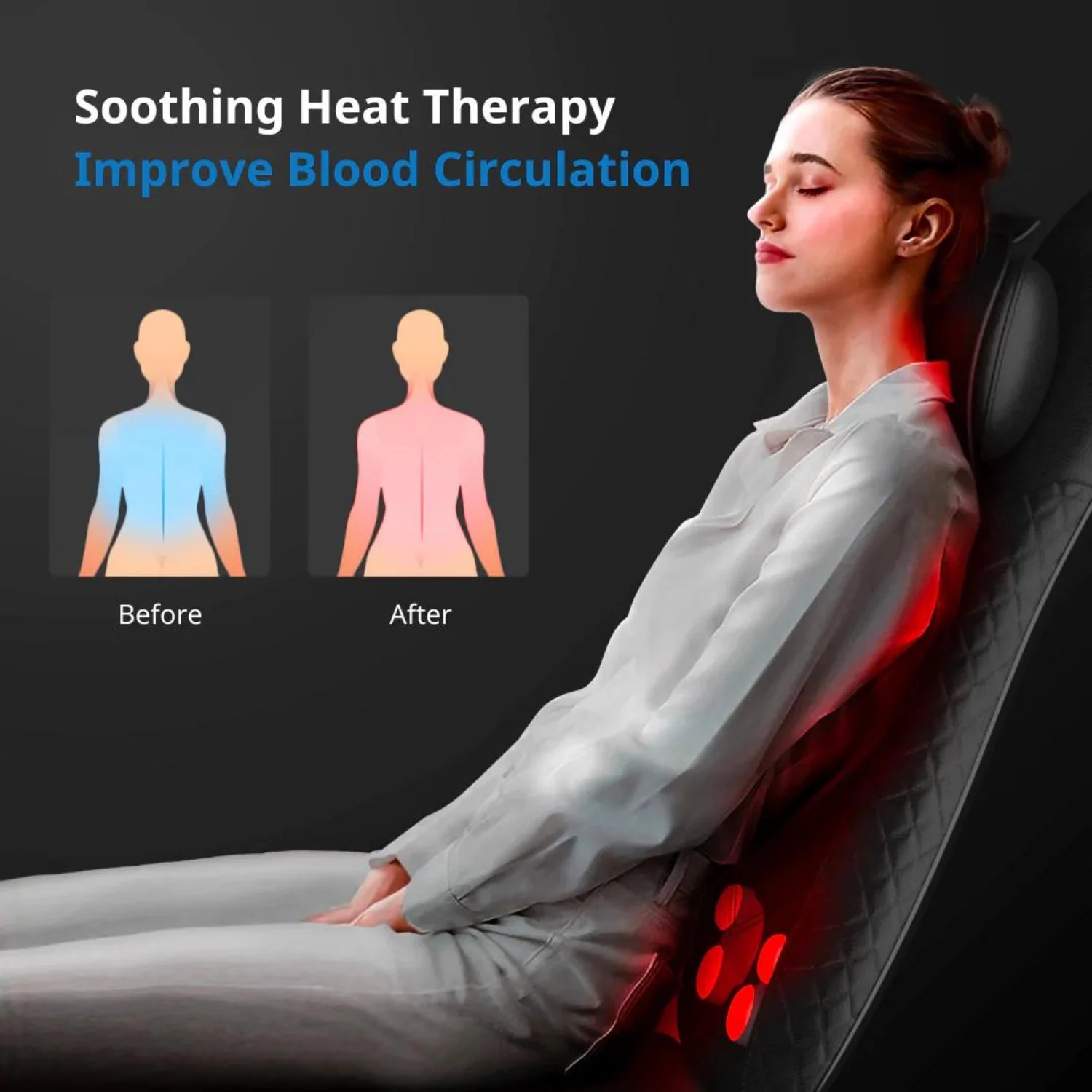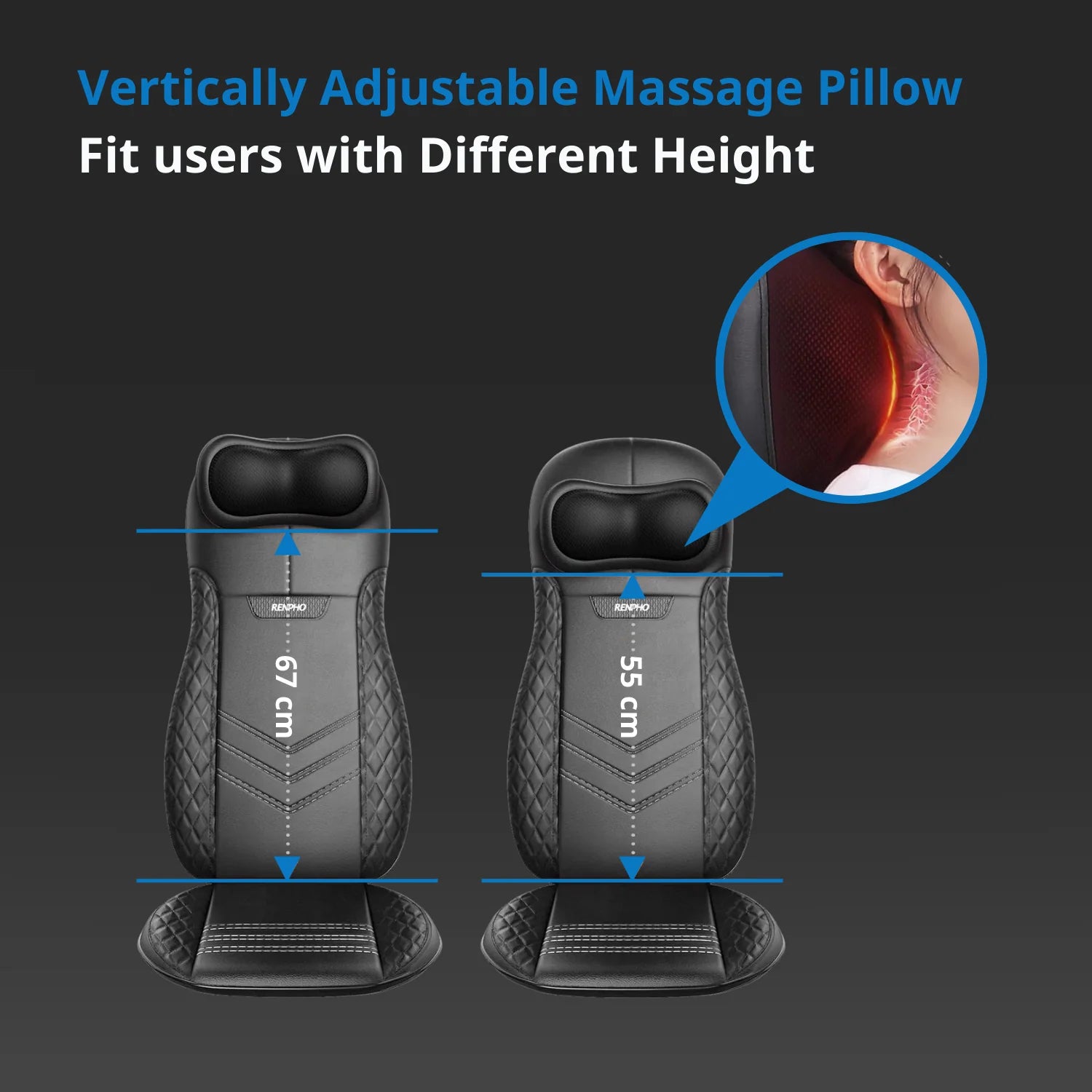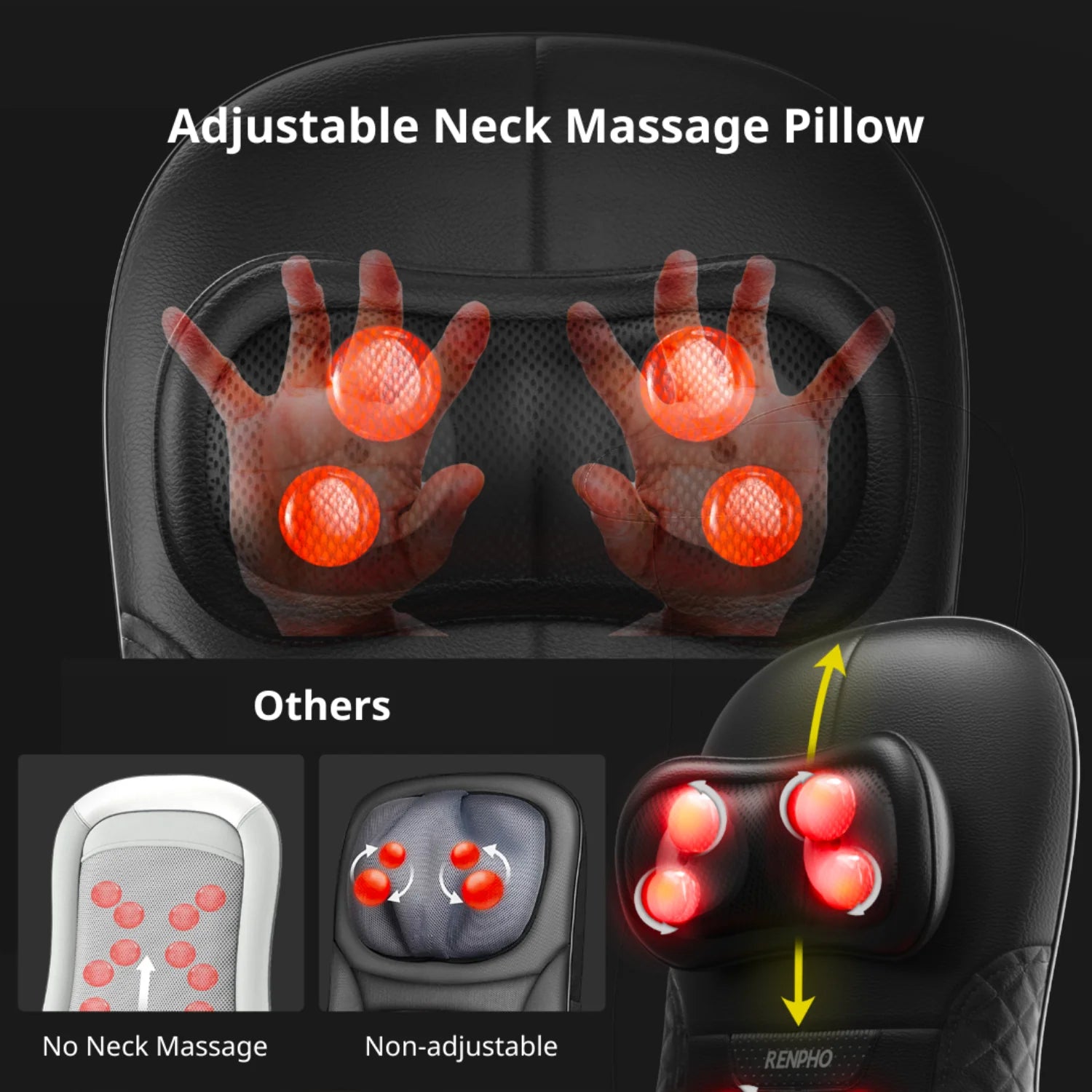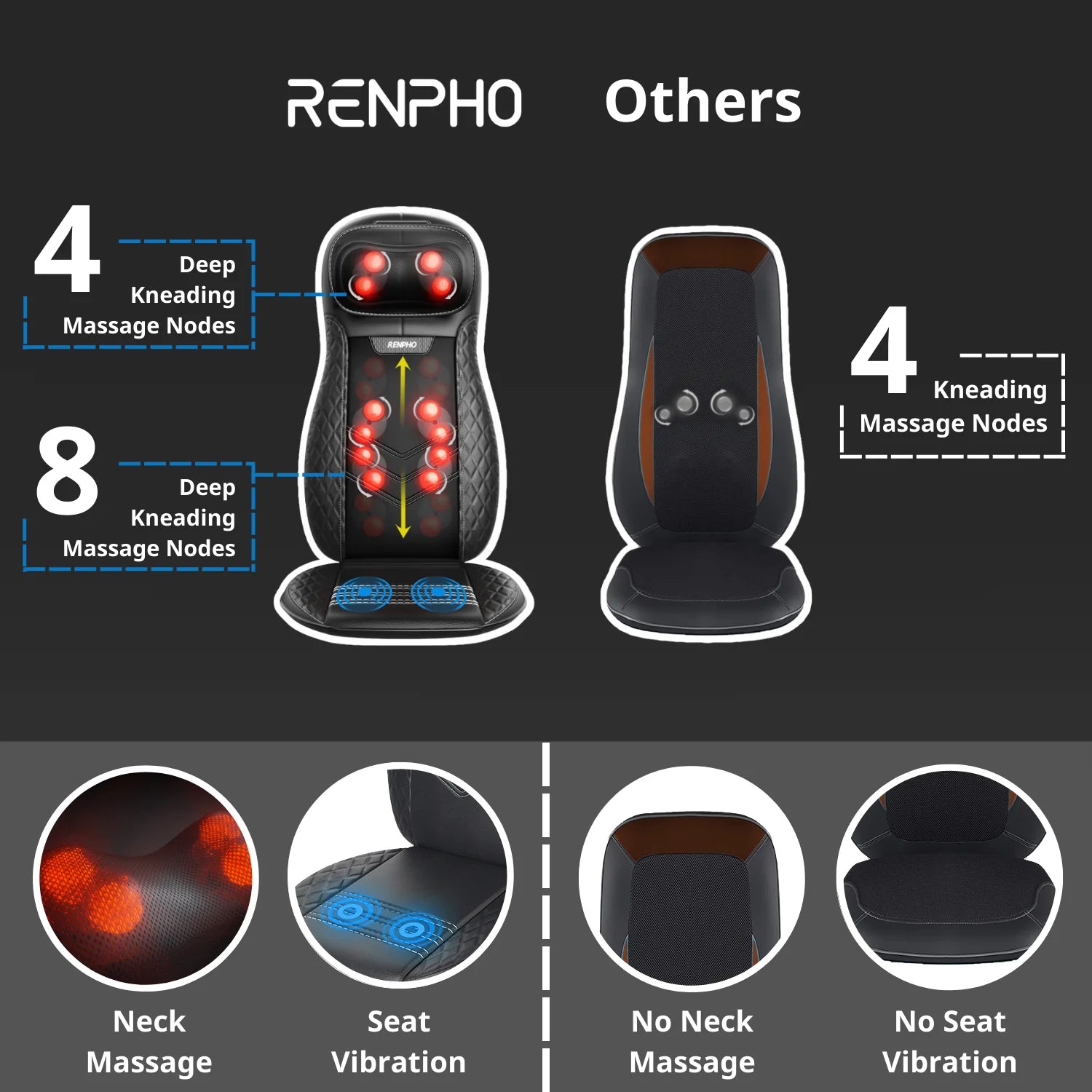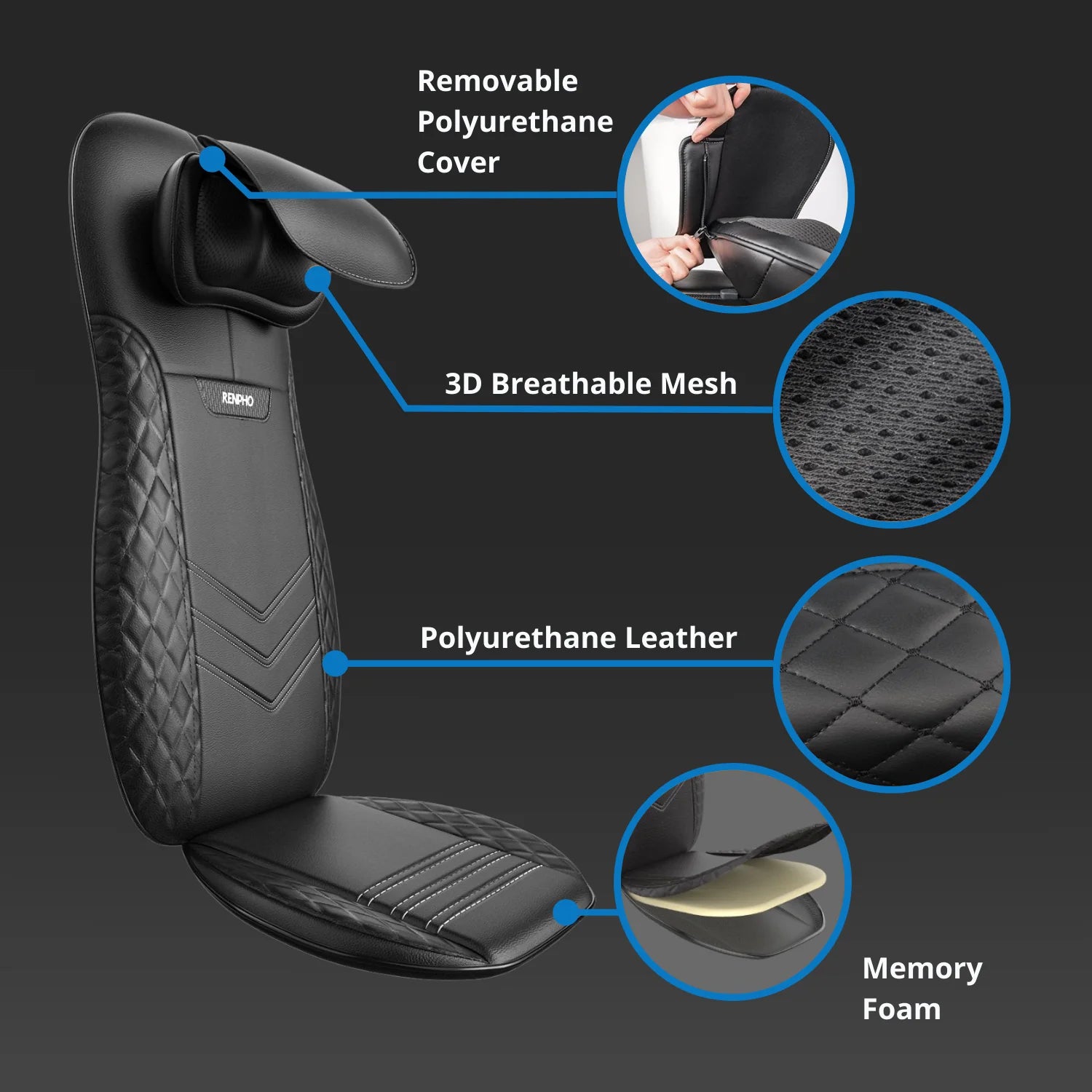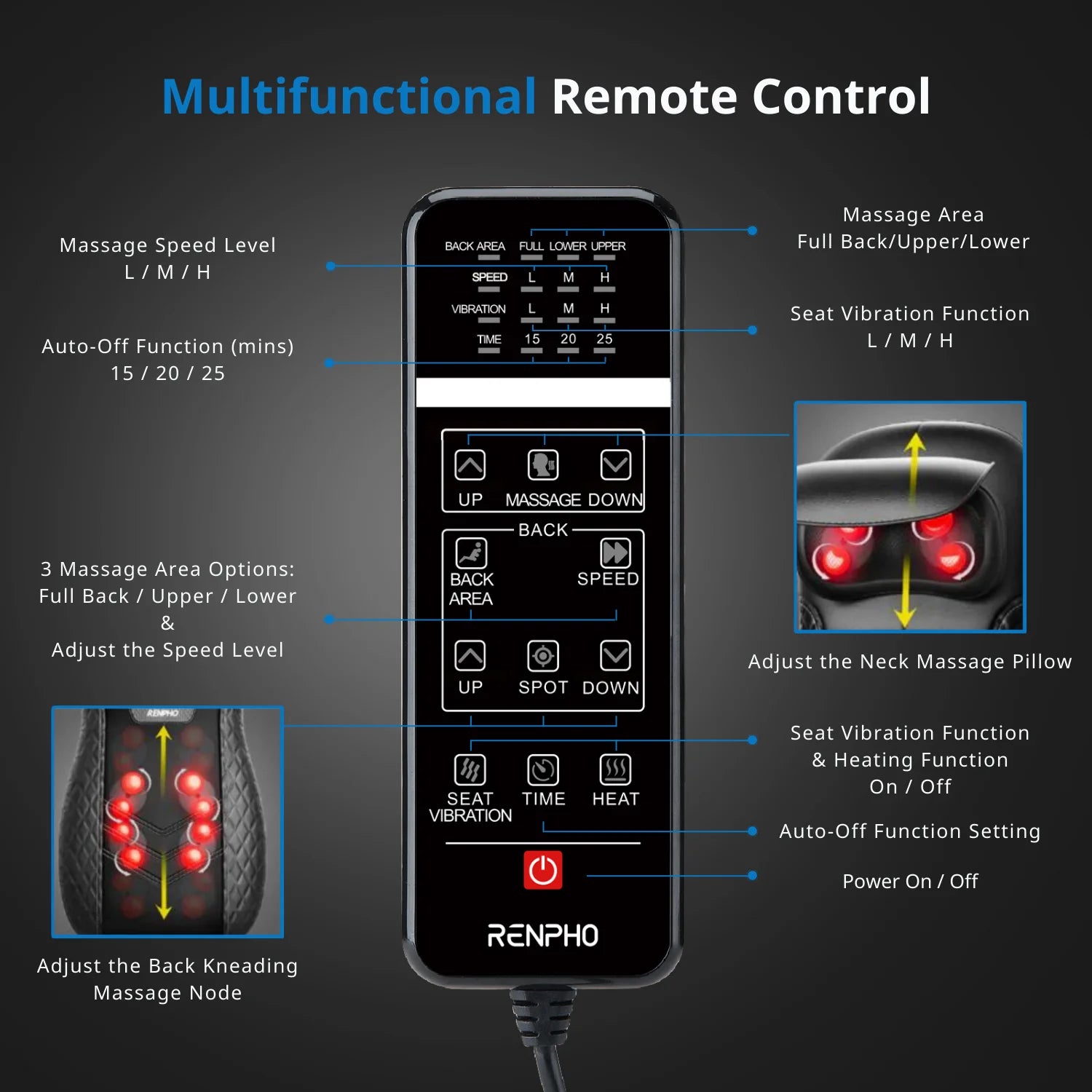 Shiatsu Neck & Back Seat Massage Chair
Official Website ONLY: 18 MONTHS WARRANTY

30-DAY MONEY-BACK GUARANTEE (**excluding AI Smart Bike)
Free Shipping & Fast Delivery
Enjoy free shipping on orders over $45 AUD

Enjoy Speedy Delivery on All Renpho Products
Amazon No.1 Health & Personal Care Brand

Official Sponsor of USA Triathlon
Product Description
Benefits
Features
Specifications
What's Included
Relieve muscle fatigue, stress, or tension with Neck & Back Seat Massage Chair Pro. The massage chair provides deep shiatsu or rolling massage. Choose to target a specific body area using the remote control.
Provides a relaxing massage experience regardless of your height
Covers your entire neck and back including the lowest parts of your waist
Relieves muscle pain and eliminates fatigue and stress
Offers gentle warmth for a better overall massage experience
Adjustable Neck Pillow (With 4 Massage Nodes)
Vertically adjustable neck pillow allows you to enjoy the full benefits of a neck massage regardless of your height.
Full Back and Neck Massage
With its 4 deep kneading massage nodes, the device is capable of giving you a relaxing massage experience from your neck to the lowest part of your waist.
Excellent Versatility
Allows you to place the device on nearly every chair, sofa, recliner and more due to its thinner foam padding.
Optional Heat Function
With its heat function, feel free to add a gentle warmth in your massage sessions to soothe muscle discomfort.
Performance
Temperate mode: 1
Timing mode: 15 mins, 20 mins, 25 mins
Heating: Yes
Max Temperature: 118°F
Seat Vibrations: 1 intensities
Dimensions
SIze: 30.7 in x 16.9 in x 7.5 in
Weight: 11.24 lbs
Neck & Back Seat Massage Chair Pro
Adapter
Manual